As a partner of the 'Lucian Blaga' University for more than 10 years we were happy to support the 12th International Conference on Approximation Theory and its Applications, organized by the Faculty of Science on May 27th, 2016. The conference is included in activities of the RESEARCH CENTER IN MATHEMATICS AND APPLICATIONS organized by Department of Mathematics and Informatics, "Lucian Blaga" Unisverity of Sibiu and it is dedicated to high level research lectures and exchanging ideas on the field of Approximation Theory and related topics.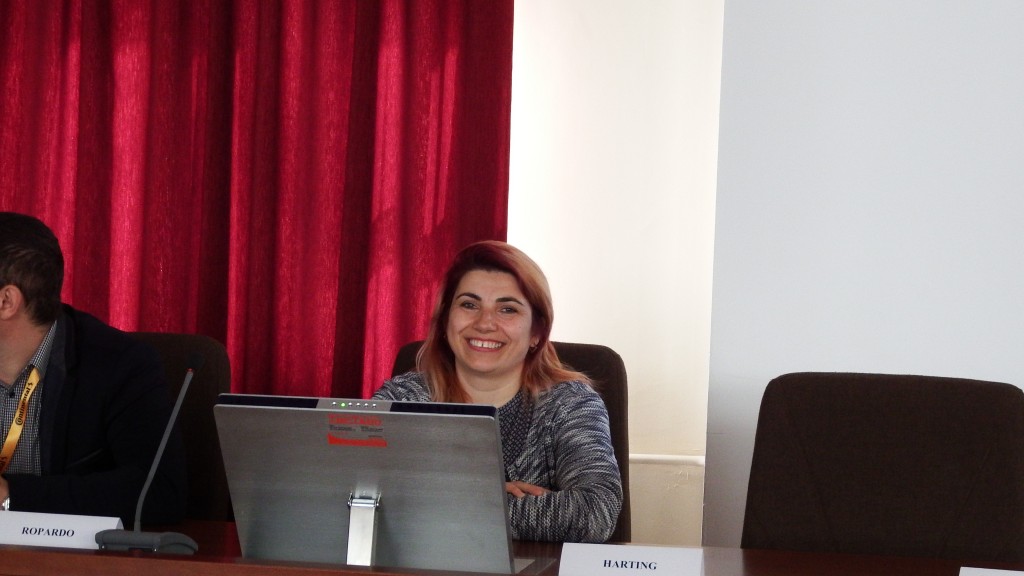 To honor invitation, Dr. Gabriela Candea, our Manager of the Research and Innovation Department, gave a opening speech to express our gratitude for having Faculty of Science as our academic partner and, at the same time, to assure them of our future support.
Ropardo Research and Innovation Department is using advance Artificial Intelligence. New uses are being found for mathematics in every area of AI and where existing mathematics is not up to the task, new kinds of mathematics are being invented. The Artificial Intelligence and Mathematics programme aims to reflect these developments.
The relation between "Lucian Blaga" University and ROPARDO is a key partnership started more than 10 years ago and consolidated in time. Presently we collaborate with success on two main levels, each of them with real benefits for the society.
First, it is our partnership in Research and Development projects such as the former FP7 and the actual Horizon 2020. The immediate gain for all of us is the exposure to international visioning and experience, and then there are the long-term benefits for the community resulting thereof.
And speaking of community, that leads us to the second level of our collaboration. ROPARDO is dedicated to taking actions in the benefit of the community, especially related to education and personal development purposes. Our Social Commitment programs include 'Infoliceanul' contest for high school students, summer practice, internships, and 'Ropardo Academy' in particular, and many many others.